Returning goods is all subject to the stores returns policy and is outside of the control of Afterpay.
Please check before attempting to return good purchased online in-store with the store themselves. Some stores will not accept goods purchased online back to the store.
To return and Afterpay purchase in store with the Afterpay Card—
Go to your Afterpay App

Profile page - choose Afterpay card

,

then Return an order

Tap

Refund to Afterpay

to reactivate the Afterpay card

Hold your phone near the card reader at the register

Please keep your receipt from the retailer as confirmation of your return. If the return is successful, funds will be returned to your card in 5-7 business days
After you have returned the goods in-store?
Occasionally you may have to match up the return in your Afterpay App, if this is required when you log onto your Afterpay App you will have a notification to say "Complete refund" (see screenshot below) we will send you and SMS to nudge you to take action

If when you log in the notification says "unable to find a match" you will not have to do anything - we will match it up for you behind the scenes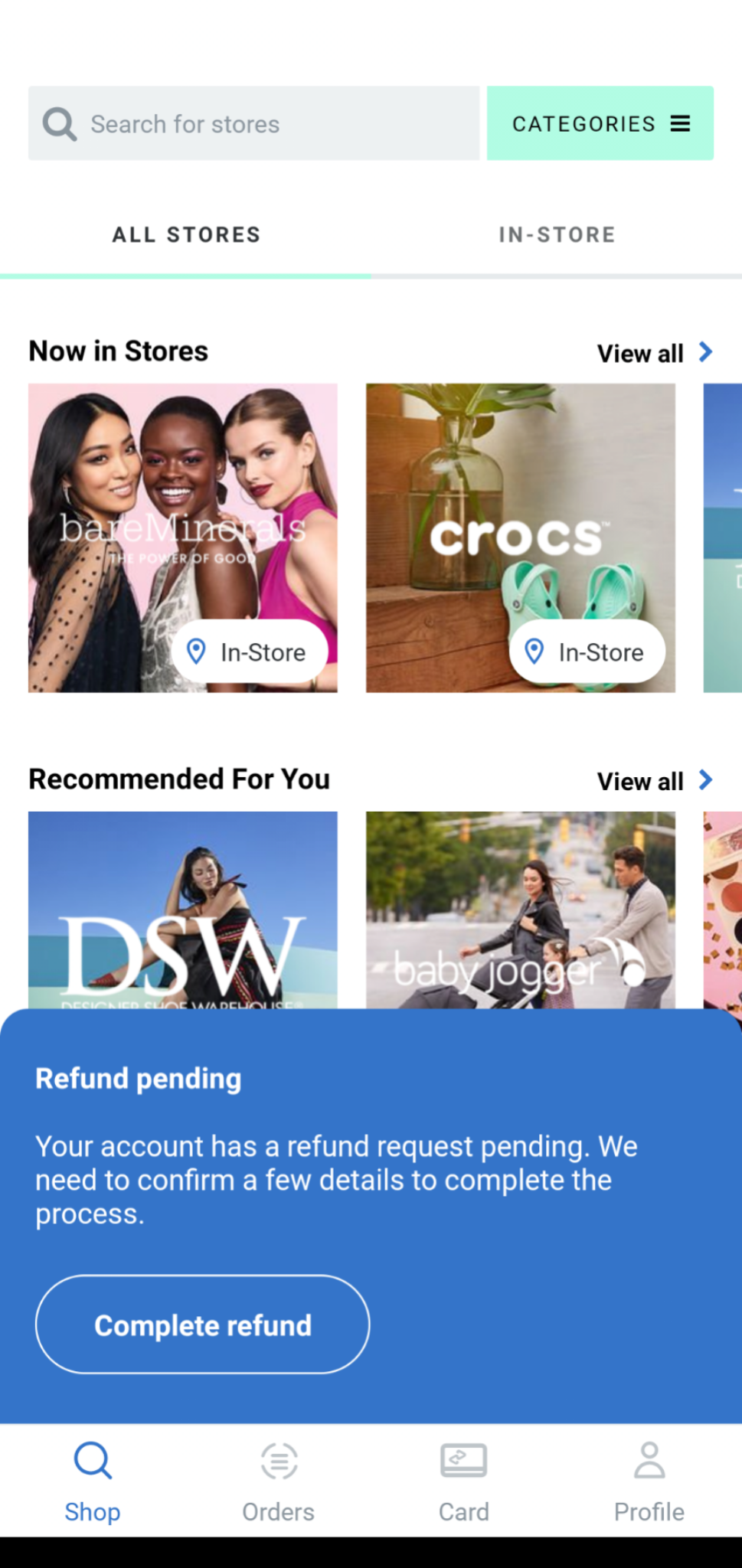 Follow the in-app instructions to match up the refund to the correct order

Pretty simple and straightforward - if you get stuck just get in-touch and our team will help you out