Platinum or Mint status PULSE loyalty members are eligible to purchase Gift Cards from a variety of stores with Afterpay.
To check whether or not you are eligible to get rewards via PULSE log on to your mobile app.
If eligible you can now spread the cost of your e-Gift Card purchase into 4 with Afterpay via Prezzee, our chosen Gift Card Supplier, we offer a range of e-Gift Cards from leading retailers with the capability to deliver directly to your email and smartphone.
If you have your mobile phone, it means you have your card with you at all times so that you can redeem it to make a purchase straight away.
Will I be able to buy Gift Cards?
Gift Cards from Afterpay are only available to Pulse Loyalty Members that reach Platinum or Mint status.
Will I get a physical card?
The e-Gift Cards are supplied online, if you wish to have a physical copy you can print the e-Gift Card.
Important! We collect the first payment for the Gift Card at the time you place the order (25% of the total value to cover the first instalment).
How do I know the card has been sent? How can I resend if I keyed in the wrong email address?
You can view and track your gift order status with the Prezzee Gift Tracker, you will also have the ability to correct any mistakes with the email address or resend the gift card if the delivery failed.
You can track your order at gifttracker.prezzee.co.nz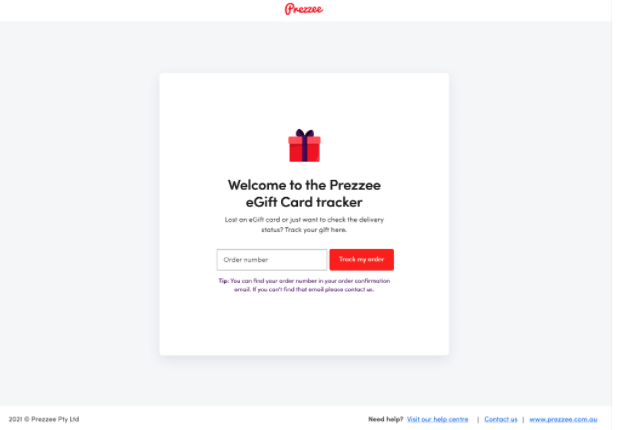 Contact details
If you have purchased e-Gift Cards from Afterpay and you require assistance, please call +64 800 627 040 or email help@prezzee.com to send a message to the dedicated team
Afterpay Gift Cards Team are available during these times
8am – 6pm Monday – Friday
9am – 5pm Saturday
PLEASE NOTE: e-Gift Cards from Afterpay are non-refundable and cannot be cancelled.
Note: The decision as to whether or not your purchase Gift Cards is approved is managed by Afterpay, not Prezzee. For more information on why we may decline your purchase request read this article.